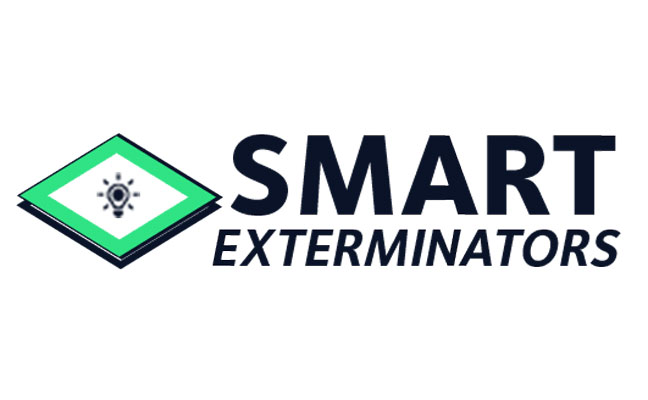 Did you recently start a new pest control business? If so, you are probably feeling overwhelmed and not sure where to start or what to do, especially if you have been working as a technician without previous business experience.
Here are five proven and practical tips to help you get started on the right path.
1. Be consistent in everything that you do.
Consistency matters in all aspects of your business.  From how you answer the phone to how you service your customers, as well as any information you put out there, it is crucial to be as consistent as you can. For example, you should either have a script or a set of questions to ask when a customer calls so you can gather the information you need from each customer who calls, and follow that process every time. This will ensure that you are professional and don't need to ask for information later. It will also be critical to gather the data points you need to provide excellent service — and prevent surprises down the road.
Your business name and information should also be consistent across the internet and on your marketing materials. Not only is it imperative for local SEO (search engine optimization), but it helps you grow and maintain a professional brand and image. Since you're just starting out, you should remember that people don't know your name yet, and neither do search engines like Google. Whatever your name is, stick with it across all applications.
Finally, once you optimize your process and find what works for you, stick with it to ensure the same great experience is applied to every customer you serve. A consistent process will allow you to scale faster and prevent issues. Sticking to your process and staying on message will also ensure that you never overpromise and underdeliver.
2. Take advantage of your local network.
Tapping into your local network will be one of the best resources you will have as a new business. This means being the promoter of your business and getting support from your friends, family and anyone else with whom you may network. You can post on your personal social media to announce the launch of your new business and ask for support. You should be specific with exactly what you want them to do, whether it's to like your page on Facebook or share your posts.
If you don't know where to start to get your name out there, start by offering free inspections. It is an easy way to volunteer your time by showing off your skills to help your friends and family see the value of your services. Convert friends and family from supporters to customers by proposing a discount offer. It is important to recognize their efforts in helping you by giving them a reason to support you, so make sure you return the favor. Soon enough, they will refer you to their friends and family, and you should get a nice boost in new business.
3. Marketing and branding.
Before you start promoting your business, you will want to have a marketing and branding strategy. There is no point in promoting your business if your customers cannot find you online. Your marketing plan will help you think things through and put your ideas on paper in a formal way. You can find many marketing plan templates online in editable formats to help you get started. If you are uncertain what a marketing plan looks like, here is an example from the Small Business Administration.

From a branding perspective, it is recommended that you set up some brand guidelines to help you with your marketing efforts. Brand guidelines help dictate and govern the vision you have for your brand to ensure your branding is always consistent. This will include items like the fonts and colors your business will use and how your logo should be displayed. HubSpot provides a good explanation of brand guidelines, with visual examples as well. A good graphic designer can help put this together when you invest in getting a good logo. Make sure you have a solid logo in various sizes so that it can be used on your website and other digital properties.
4. Utilize digital marketing strategies.
There are many digital marketing strategies available. The good news is that you should be able to manage most of them yourself to start! First, you're going to want to make sure you create a website. There are many tools available to you, such as WordPress, Google Sites, Squarespace, Wix and several others.
You should also sign up for social media networks. Your potential customers will be using these tools, and they might just find out about you when doing so. While it may not be necessary to be on every platform, it is a good idea to sign up for as many as you can since you're increasing your presence in search and on the web. Tools like Facebook, Instagram, YouTube and Twitter are useful applications in the pest control industry. You should create these profiles using consistent messaging and complete the profiles thoroughly. Many of these tools, like Facebook, offer ways to "invite" users to join your page.
Other tools at your disposal include signing up for local business directories, like Google My Business, Bing Places, YellowPages and Yelp, to name a few. You can also pay to be listed across dozens of these directories. However, you can do it yourself for free in most cases. These tools not only help users find your business online but also provide SEO value for your website by providing valuable backlinks and referral traffic. Another key feature of these tools is the ability for users to leave you reviews, for which you should try to have a strategy. Some other options include paying for lead-generating business directories like Angi, Bark and ThumbTack. These options can get costly, however, and should only be used if you have a budget for them.
5. Join forums and groups.
Finding forums and groups to join can also be a valuable tool for your pest control business when starting out. For example, you can join local community groups on Facebook and post an announcement that you are a new local business in the area that is looking for support by providing some sort of offer to entice customers to hire you. Other social media networks have groups, and apps like NextDoor are also a good option.
Spend time finding networking groups where businesses and local individuals engage with one another. There are likely hundreds of networking groups in your area. A tool you can use for this is MeetUp, where individuals can find existing networking groups and meet like-minded people.
If you do have a budget, you can also join established professional organizations and membership groups. You can start by becoming a member of your local chamber of commerce and your local pest management association. More costly options include industry professional organizations.