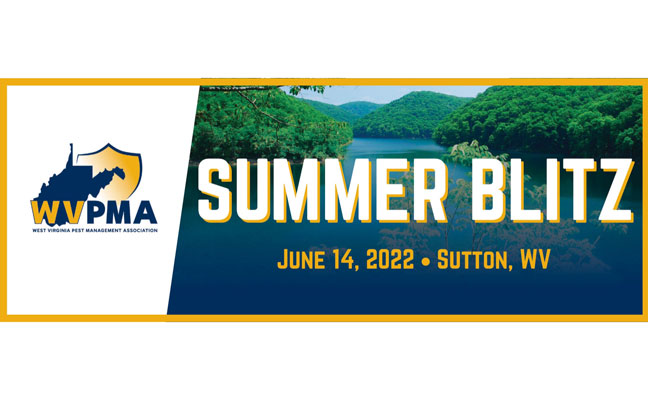 West Virginia Pest Management Association (WVPMA) will host its 2022 Summer Training Blitz in Sutton, W.V., on June 14.
The event will be hosted at the Flatwoods Conference Center and will allow pest management professions to earn general pest continuing education units (CEUs) for West Virginia and surrounding states at this in-person event. More information about the credits will be posted on the website soon.
The WVPMA brings together West Virginia's pest control company owners and managers for training. Last year, the event was hosted as two-day virtual training.
Registration is available for both WVPMA members and non-members, including early–bird registration through today, May 13, and regular registration rate though June 10
Speakers and sessions for the WVPMA Summer Blitz will include:
Michael Thome will host a session on small flies.
Adrian Culpepper will host a session called "Ants, Biology, Behaviors and Control Methods."
Tom Belcher will host a session on commensal rodents and basic rodent biology.
Chad Carpenter will give an update on West Virginia legislation.
More sessions are expected to be announced for the event.
The Summer Blitz is also offering sponsorship spots available for the event.
Registration for the event is now available on the WVPMA website.
About West Virginia Pest Management Association
West Virginia Pest Management Association's mission is to empower and support all its members, pest management professionals (PMPs) and pest control operations in the state of West Virginia, in being the highest attainable level of PMP — knowledgeable and profitable — through providing world-class education, industry leadership and public policy advocacy.