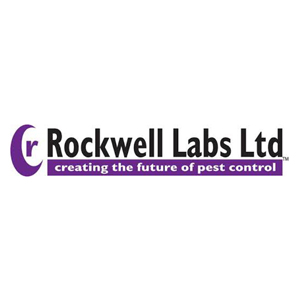 Rockwell Labs announced the hiring of two new employees as sales representatives, one for the North Central region and one for the Florida and Caribbean region.
Rusty Binkley is a new member of the team as a technical sale representative for the North Central region, which includes Missouri, Kansas, Colorado, Iowa, Nebraska, Minnesota, South Dakota, North Dakota, Wyoming and Montana.
Binkley has over 20 years of sales experience in the pest control industry, working with Schendel Pest Services, Copesan and Terminix National Accounts. "He brings a wealth of service, inspection and sales knowledge, long-tenured relationships and an understanding of how the pest control industry works, from products to protocols," according to a news release.
"We are very excited to have Rusty on the Rockwell Labs sales team in the North Central Region," said James Osuch, vice president of sales for Rockwell Labs. "His many years working with large pest control companies and deep knowledge of commercial service provides him the experience to help [pest management professionals, or] PMPs solve problems, evaluate what products to use, and provide treatment solutions to help them serve their customers. Rusty will play a key part in Rockwell's growth and customer support strategy going forward."
Rockwell Labs also hired Chris Iglesias as a new member of its team as a technical sales representative for the Florida and Caribbean region.
Iglesias has over 15 years of experience in the pest control industry on both the service and distribution sides. His roles have included field technician, customer service representative and training manager. He also owned and operated his own pest control business.
According to a news release, Iglesias "brings a tremendous amount of knowledge and understanding of the pest control industry's supply-line from manufacturing, to distribution, to PMPs, and to application of the products in the field. He has developed a substantial network of colleagues and friends in the industry over the years and his experience will prove invaluable in helping support his customers."
"Chris is another critical piece of Rockwell Labs' growth and customer support strategy for the future," Osuch said. "We want to provide our customers and distributors with the best support possible, and by continuing to grow our Technical Sales team with knowledgeable and experienced reps, like Chris, we believe we're on the right track. As a previous owner-operator, Chris understands how important it is for us to help support, train, and educate PMPs to provide them all the tools possible for success."