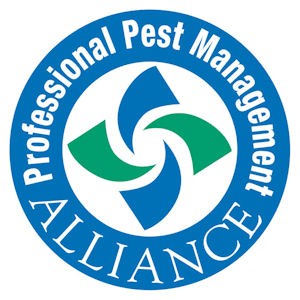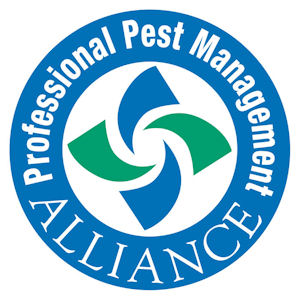 The Professional Pest Management Alliance (PPMA), which serves as the public outreach arm of the National Pest Management Association (NPMA), was founded in 1996. (Editor's Note: For PPMA silver-anniversary coverage, see the June issue.)
As an advocate and voice for the industry, we are continuously working to educate homeowners and businesses about the importance of professional pest control in protecting public health, property and time management from the threat of pests. Using our strategic media relations, digital and public service announcement programs, we have reached millions of Americans over the years with these key messages — and our programs keep getting stronger.
LARGE-SCALE CAMPAIGNS
Year after year, the PPMA has created large-scale campaigns intended to capture the attention of consumers and show them the importance of working with pest management professionals (PMPs). For example, the "Tiny Termite House" project, launched in 2018, revealed the destructive nature of termites by using footage that can't be found anywhere else. It gave homeowners an inside look at just how damaging this pest can be.
Two other major concerns of homeowners are cockroaches and rodents, which the PPMA explored in our recent "Out of Sight" project. Here, we showed homeowners how these pests can go unnoticed as they quickly make their way throughout a home and contaminate everything they touch.
Additional educational campaigns launched throughout the years include "Tick Talk," "Will They Eat It?," and "Rodents Revealed." Each of these initiatives has helped us communicate how crucial professional pest control is in keeping the public protected from pests.
DIGGING INTO DIGITAL
The PPMA already had a strong organic presence on Facebook, Twitter, Pinterest and YouTube when it joined TikTok last year. At press time, our TikTok account has amassed more than 68,000 followers and 176,300 likes. We are thrilled about the success we've had on this platform as we educate users about the threats posed by pests and the importance of proper pest prevention.
In addition to exploring new and emerging platforms, we have maintained a continued presence on Facebook. The NPMA's team of expert entomologists frequently host Facebook Live Chats to educate our followers during our various awareness weeks. This year to date, our live chats have generated nearly 25,000 video views.
To ensure the PPMA is adapting to the ever-changing digital landscape, we run digital advertising campaigns on Facebook, Instagram, Pinterest, TikTok and YouTube, as well as content syndication campaigns to expand the reach of our content and messaging. These campaigns help generate millions of impressions annually and drive qualified users to PestWorld.org.
THE IMPORTANCE OF RESEARCH
To gauge our target audience's experience with and knowledge of pest issues, the PPMA uses consumer research to help understand and educate. The PPMA's research program has grown extensively over the past 25 years. It has expanded beyond numerical figures and data, and extends to the emotions, perceptions and interests of our consumer audience. In April, we conducted an online survey with The Harris Poll to understand the usage of pest control services in the past year and consumers' familiarity with bed bugs and ticks.
The survey, which polled more than 2,000 American adults, found that 52 percent of American homeowners with an annual household income of at least $75,000 have used licensed PMP services in the past year. It also found that 62 percent of American homeowners would contact a PMP if they found bed bugs in their homes.
Additionally, the findings showed that while 7 percent of Americans have never heard of ticks, nearly two-thirds (63 percent) of Americans have seen or removed a tick from themselves, someone else or their pet. The PPMA has responded by utilizing creative campaigns to emphasize the importance of a continued relationship with a PMP, as well as the importance of tick checks and prevention.
All of our work is driven by member companies, and our board of directors is comprised of industry stakeholders who have helped lead the success of our programming for the past 25 years. If you're interested in pledging your support, please reach out to me at cmannes@pestworld.org.