Many pest management professionals (PMPs) may believe the current state of the economy and the COVID-19 pandemic are going to take them right into the danger zone. But those who shove into overdrive will fly high in the coming year, Pest Management Professional's (PMP's) 2023 State of the Industry (SOI) survey responses reveal.
"One of the biggest challenges we have faced is inflation," says Trent Heard, owner of RedHawk Pest Control in Madison, Ala. "Not only are our products costing us more, but the overall cost of living has gone up for everyone as well."
RedHawk experienced growth this year, though and shows signs of continued growth. In fact, Heard says he is looking forward to another busy year in 2023.
STAY FOCUSED
Consistency is Heard's top tip for combatting inflation. If your pest control company was operating efficiently before the recent spike in inflation, he adds, simply adjust your pricing accordingly and stay with the plan.
"While some of our more rural areas may have 'tightened up' on additional spending, we're still selling and meeting goals at the new pricing scale by continuing to focus on a high-quality service offering," he says.
A five-star company, Heard points out, still will sell new business: Bugs and rodents aren't going anywhere. "If you aren't running as efficiently as you'd like, this should serve as a good opportunity to course-correct and learn from it," he says.
PMPs should be open to change, advises Latrelle S. Grant, co-owner, Esco Pest Control, Rembert, S.C. "Pruning a business with a focus on growth is acceptable," she says. "With study, research and wisdom, every year is a great year for the small-business model."
STILL OPTIMISTIC
The majority of PMPs who answered our 2023 SOI survey said their outlook for the pest management industry in 2023 is "somewhat optimistic" — a slight drop from the past two years' "extremely optimistic" outlook.
Count Philip Smith, president of Compass Pest Management in Cornelia, Ga., among the optimists. Smith says he believes that, as interest rates rise and the housing market slows, PMPs may experience a phenomenon similar to what occurred during the 2008 recession. That's when homeowners started to "batten down the hatches" and protect their largest investment: their homes.
"At Compass Pest Management, we had a number of customers tell us — during the middle of the 2008 recession — that they were continuing both pest and termite control because 'all they could do was protect their homes,'" Smith recalls. "Homeowners saw value in services that protected their most treasured possessions."
In light of current economic conditions, PMPs would be wise to communicate, on a daily basis, that professional pest control protects structures from the damage pests and wood-destroying organisms (WDO) can do.
For more on PMP's projections for 2023, keep reading. Our exclusive 2023 State of the Industry supplement, sponsored by Bell Laboratories, includes benchmarking data, infographics and analyses that highlight key pest management industry trends and projections.
---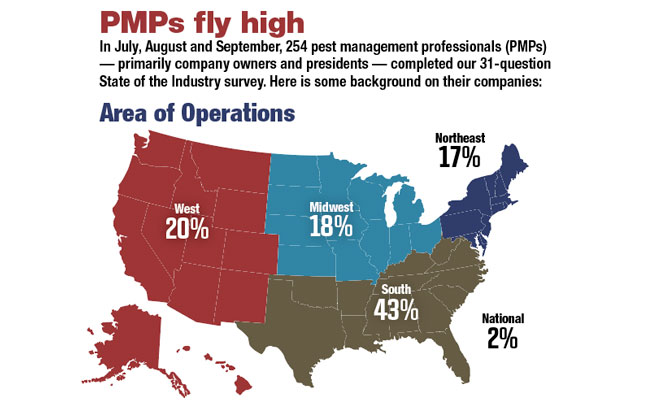 Getty Images: Denys/iStock / Getty Images Plus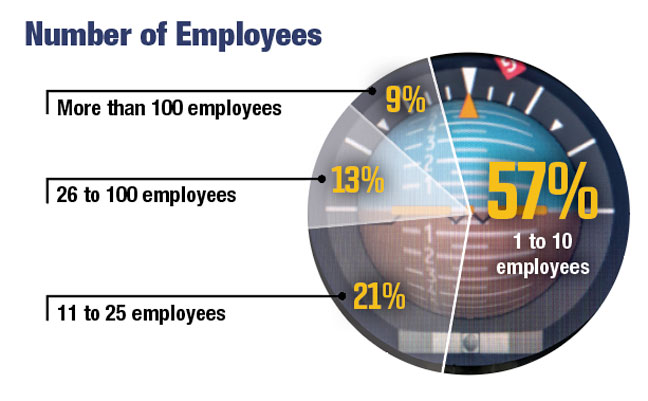 Getty Images: ASMR/iStock / Getty Images Plus