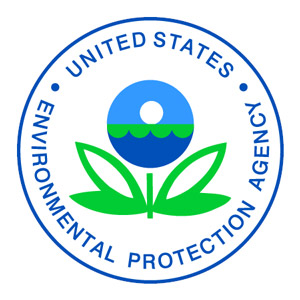 Pest management professionals (PMPs) who offer rodent control services will need to be a bit more patient as the U.S. Environmental Protection Agency (EPA) is expected to issue its interim decisions on rodenticides between Oct. 1, 2023, and Sept. 30, 2024.
Eleven rodenticides — three first-generation anticoagulant rodenticides (FGARs); four second-generation anticoagulant rodenticides (SGARs); and four non-anticoagulant rodenticides currently are under review. They include brodifacoum, bromadiolone, bromethalin, chlorophacinone, cholecalciferol, difenacoum, difethialone, diphacinone (and its sodium salt), strychnine, warfarin (and its sodium salt), and zinc phosphide.
That's because the EPA is required by the Federal Insecticide, Fungicide and Rodenticide Act (FIFRA) to review registered pesticides every 15 years to ensure they still do not cause "unreasonable adverse effects on human health or the environment." It is now time for rodenticides to be reviewed. If the EPA determines a pesticide causes "unreasonable adverse effects on human health or the environment," it will propose amendments to the pesticide's label to alleviate those risks. In addition, the Endangered Species Act may also have an impact on the EPA's assessment of a pesticide.
The EPA shares its plans
On Nov. 29, 2022, the EPA published in the Federal Register its proposed interim decisions (PIDs) on rodenticides in a notice titled "Pesticide Registration Review; Proposed Interim Decisions for the Rodenticides; Notice of Availability." The EPA opened a public comment period of 75 days that ended on Feb. 13, 2023. Once the EPA reviews the comments it received, it will issue its interim decisions.
The EPA's proposed changes include classifying all SGARs as restricted-use pesticides (RUPs), requiring the use of chemical-resistant gloves, requiring the use of certain respirators when applying all types of loose bait, and requiring bait to be placed in tamper-resistant bait boxes to ensure it is contained.
Although it's too late to submit comments to the EPA, it's not too late to encourage Congress to make sure PMPs can continue to keep the public safe from rodents and the diseases they may carry.
Request help from Congress
The National Pest Management Association has an online form that makes it easy for PMPs to send a personalized email message to members of Congress, asking them to urge the EPA to "work with rodenticide registrants, product users, and the U.S. Department of Agriculture and other federal agencies to ensure the mitigation measures included in the EPA's PIDs on rodenticides are justified, practical, science-based, and allow all currently-approved uses of these vital pest control tools to continue." The goal is to ask lawmakers to encourage the EPA to allow for the continued use of rodenticides that already have been approved. To participate, visit NPMApestworld.org/public-policy/take-action.
At press time, 30 members of Congress already have voiced their opposition to the EPA's PIDs on rodenticides. On April 19, 2023, the group sent EPA Administrator Michael Regan a letter stating the detrimental impact the EPA's PIDs on the 11 rodenticides may have on public health and the nation's food supply.
The representatives concluded their letter by saying, "We urge the EPA to work with rodenticide registrants and product users to ensure that any new mitigation measures are practical, science-based and allow the continued access to these vital pest control tools. As written, the proposed mitigation measures will result in crop damage and livestock loss, jeopardize the safety of the food supply, weaken public health protections and make it more difficult for people to protect their homes and property from rodents." To read the letter and see who signed it, visit Bit.ly/43jLG9G.