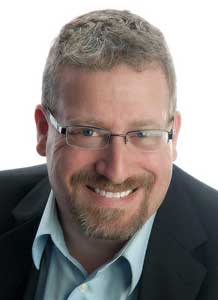 Longtime public relations professional Toby Srebnik has joined Truly Nolen Pest Control as in-house manager of public relations, social media and community events. He is based in West Park, Fla.
A graduate of Florida State University, Srebnik has nearly 15 years of experience in public relations and seven years in social media. Prior to joining Truly Nolen, Srebnik was the director of social media for Fish Consulting in Hollywood, Fla., and is a past president of both the Public Relations Society of America's Greater Fort Lauderdale and Palm Beach Chapters.
Among his responsibilities, Srebnik oversees the company's public relations and social media strategy and tactics. In addition, he helps the company gain exposure through local branches' participation in community events.
He first worked on Truly Nolen's public relations and social media during his tenure at Tilson Communications. It was Srebnik who helped Truly Nolen become the first of Tilson's clients to be involved with social media following an August 2008 webinar he attended about Twitter. Among the projects he previously handled were the 2008 launch of the company on Facebook and Twitter, the 2009 Nevada State Insect Contest, and the 2010 South Florida #MousecarParade.
"Toby's work in the past and obvious love for our company made him a natural candidate for our newly created position," said Michelle Nolen Senner, Truly Nolen director of marketing/advertising. "We're excited to have him as part of our team."