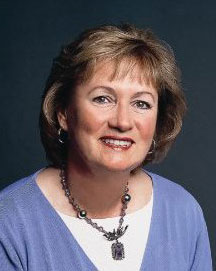 The Professional Pest Management Alliance (PPMA), which serves as the consumer education and public outreach arm of the National Pest Management Association (NPMA), has launched its newly redesigned website, PestWorld.org. The state-of-the-art site provides users with a more individualized experience as they search for information on pests.
"PestWorld.org now features a localized homepage, whereby different pest-related content will be served based on the user's geographic location," says Cindy Mannes, executive director of PPMA. "The goal is to give visitors a personalized experience and to serve up content that is relevant to them, displaying active pests in their area and with additional content based on local pest pressure. In today's digital age, users want the right information, fast, and this redesign allows us to give them exactly that while helping them learn about their pest problems through education and by connecting them with qualified pest control professionals."
PestWorld.org, which received more than 2.7 million unique consumer visits in 2015, boasts a modern layout with toggle menu navigation. Other improvements include new page templates and a separate section focused entirely on commercial pest control.
The new site was built in responsive design to work across all devices, seamlessly translating from desktop, to laptop, to tablet, to smartphone. It includes a more robust search function and visual Pest Guide, in addition to a revamped Zip Code Locator.
"This site and all of the consumer marketing and education programs conducted by PPMA are funded solely through the generous and voluntary investments of pest control companies, suppliers and other industry stakeholders," says Mannes. "Our Zip Code Locator acknowledges the support of these companies."
In addition to the new look and feel of the site, Mannes says, "there are more bells and whistles" in the content management system to improve both speed and stability, while also allowing more control in customizing content and gathering better analytics.