Editor's Note: This is the first in series of a look at business growth by the author.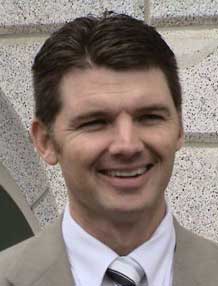 In 2000, my brother and I took control of my father-in-law's business, which was producing a respectable $80,000 a year. By 2007, we had grown Responsible Pest Control to $1.4 million. We did it with very little to no money.
In 2009, we decided it was time to sell our operation in California and move to Arizona. Fast forward to 2017: We ended the year with just over $2.5 million in repeat annual clientele, and a projected growth rate of 30 percent a year. Having owned several different types of businesses, I can tell you that pest control — if operated right — has the most potential. There are very few businesses that allow you to come back to the same client, provide service, and collect payment consistently.
Think about it! What bills do you pay regularly? Can you get into those industries with very little money? Nope! Most industries have to solicit new clients all the time, or re-solicit past clients to get them back. We simply go back on a set schedule, service and collect a payment, with no additional soliciting required. Why is repeat business so good? The math is simple: When you get one new client, you know how much more money you are going to make. And when you add 100 new customers, it's 100 times that. Set goals and motivate yourself to reach those goals daily. Is it hard to knock on doors? Absolutely. Is it hard to hand out flyers? Not really, but it is harder than sitting in the pick-up between stops. However, you know what it's worth.
Dangers of complacency Generally speaking, when a pest control owner begins to win financially, he or she tends to get comfortable. Recently, I attended an industry sponsored meeting about growth. PMP Magazine's "Start-Up Diaries" Columnist Pete Schopen was the keynote speaker, and did an excellent job. (Editor's Note: For Pete's take on this presentation, click here.)
After the meeting, a good friend approached me and asked how Responsible Pest Control had achieved such growth. My friend started his company the same time we had, in the exact same market. However, in 2017 he was only doing around $200,000 annually. We talked through his business to find out why he wasn't growing at the pace he wanted. After talking for an hour, we finally found the difference. My friend had been pulling out close to $90,000 a year for his personal income.
Is this a bad thing? Definitely not, if your goal is to make good money right now. However, pulling out 45 percent of your gross revenue isn't conducive to growth. By contrast, let's say my friend decided to pay himself $60,000 a year, instead of $90,000. He would have had $30,000 a year to reinvest into his company. Most advertising venues should produce a new client for no more than $150 — if you're paying more, you're using the wrong advertising. If my friend had taken that $30,000 a year and invested it in advertising, he would have netted about 200 new clients each year.
Multiply those 200 new clients a year by the past 9 years, and he would have 1,800 additional clients by now. For very basic math, he would have been grossing a minimum of $900,000 more a year! Think about how much money he could be living on with that revenue.
"If you live like no one else, later you can live like no one else." — Dave Ramsey
What are you willing to sacrifice now for growth?
With 18 years in the industry, Darin Huffaker is manager of Responsible Pest Control, Mesa, Ariz. He can be reached at pmpeditor@northcoastmedia.net.