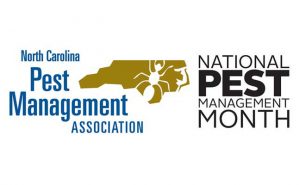 For the seventh consecutive year, the North Carolina Pest Management Association (NCPMA) opened its NCPMA PestLine to answer consumer pest management questions.
The NCPMA PestLine is a free electronic hotline that connects consumers with pest control experts who help them identify pests and recommend treatment and prevention strategies.
The hotline is open from April 1-30, in honor of National Pest Management Month.
The hotline is staffed by members of the association's board across North Carolina. Experts from the organization are available to answer pest-related questions such as:
What are the signs of termite damage?
How can I tell if I have flying ants or termites?
How can I tell if I have bed bugs?
How can I reduce mosquitoes on my property?
The NCPMA PestLine will accept questions and photos from consumers on three platforms:
More consumers are submitting their questions via social media and including pictures of their pest problems, says Clint Miller, VP of NCPMA and owner of Clint Miller Exterminating, in a behind-the-scenes look at last year's NCPMA PestLine event.
The organization will post updates throughout the month and alert consumers when the hotline has closed on social media.
Founded in 1952, the NCPMA is the trade association representing the professional pest management industry in North Carolina. NCPMA promotes the continued cooperation and success of all pest management businesses in North Carolina. NCPMA is the only statewide association dedicated to representing and educating North Carolina's pest management professionals.