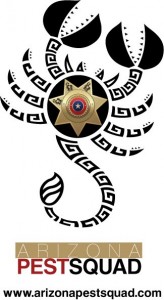 Phoenix, Ariz.-based Arizona Pest Squad merged with Rebellion Pest Defense. Arizona Pest Squad founder David Marshall will oversee the day-to-day operations of Arizona Pest Squad and will become VP of business development and marketing for the Rebellion network. Brandon Conroy, founder and president of Rebellion, takes over as principle of Arizona Pest Squad.
"I am excited to announce this new phase for Arizona Pest Squad merging with the Rebellion network," says Marshall in a press release. "We believe with Rebellion's infrastructure and expertise in successfully servicing customers with the same strong dedication as Arizona Pest Squad to providing a lifestyle and new approach experience that our customers are used to is a win-win for all."
"I will bring my three-decade extensive business development, marketing experience and network into the Rebellion growth strategy," Marshall continues. "I will also continue to be active with the National Pest Management Association (NPMA) and Professional Pest Management Alliance, and just being named a 2019-20 committee member of the Marketing to Membership and Diversity committees by Chris Gorecki, NPMA president elect, takes it all to another level. Rebellion is rapidly growing through organic growth, offering the Rebellion Quad Barrier Defense Program, a four-step program designed to ensure that your home is properly protected against future pest rebellions."
Marshall founded Arizona Pest Squad in 2011. Since then, he was selected to participate in the NPMA 2017-19 inaugural Executive Leadership Program and has received the Arizona Better Business Bureau 2018 Torch Award for Ethics.