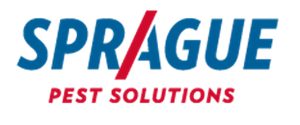 Tacoma, Wash.-based Sprague Pest Solutions has expanded its service footprint in California with the acquisitions of Blue Heron IPM Pest Control in Santa Rosa, and Delete Pest Elimination in Los Angeles.
Founded by Tim and Jeanette Youngerman, Blue Heron has developed pest management programs for Sacramento, Calif.'s organic and non-organic food processing plants, restaurants, wineries, hotels and resorts. Delete, founded by Felipe Salmeron, serves a commercial-focused client base, including food-processing and restaurants across Los Angeles County.
"We have long had a goal to serve the entire West Coast," Sprague President Ross Treleven said in a news release. "Blue Heron and Delete help us expand our geographic footprint, and share a similar dedication to customer service, a forward-thinking approach to pest management, and, most importantly, an unsurpassed commitment to quality. The world deserves to eat safer food and live and work in healthier environments each day, and we look forward to doing that for clients across all of California."
These acquisitions are Sprague's third and fourth in the Golden State since 2016. That year, the company acquired TMC Pest Management in Bakersfield, Calif. In 2019, it acquired Revolution Pest Solutions in Carson, Calif.
ABOUT SPRAGUE PEST SOLUTONS
Sprague serves 10 states, including Washington, Oregon, Idaho, Utah, Colorado, Nevada, Wyoming, Montana, Arizona and California. Founded in 1926, it counts many leading food processing and distribution, agriculture, commercial property, education, healthcare, and hospitality facilities as customers. It is in its fourth generation of leadership; third-generation Larry Treleven is a member of the Pest Management Professional Hall of Fame (Class of 2016) and recently celebrated 50 years with the company.
In addition to disinfection services  for commercial clients, Sprague offers risk assessments and audit preparation, commodity fumigations and fumigation alternatives, a full suite of organic programs, large-scale bird exclusion and management, bed bug management services, and employee and food safety training.