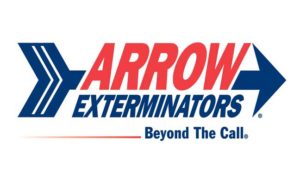 Atlanta, Ga.-based Arrow Exterminators hosted the annual 2021-2022 Fiscal Year Kickoff meeting at The Loews Hotel to celebrate achievements from the prior year.
Over 400 team members attended the two-day event, which included celebrating a record-breaking milestone of achieving double-digit revenue growth for the 11th year in a row and achieving $300 million in today revenue one year earlier than projected.
The meeting also introduced the new internal fiscal year theme "The Comeback is The Giveback."
To kick off Arrow Exterminator's theme of giving back, CEO Emily Thomas Kendrick and President and COO Tim Pollard presented a check for $50,000 to Children's Healthcare of Atlanta Egleston Hospital in Atlanta, Ga.
The donation is intended to provide a meal for every team member at Egleston Hospital who has been working on the frontline during the COVID-19 pandemic.
Arrow Exterminators also announced it is donating $144,000 to the communities it serves by providing its 144 offices around the country with $1,000 each to support a local charity or organization of their choice.
"Our success is directly related to the talent of our team members and their hard work and passion," Kendrick said. "Due to our successful growth this past year, we wanted to do something different to help give back to our communities. One of our core values at Arrow is community, so we were honored to provide funds to the Children's Healthcare of Atlanta as well as our local offices to give back to the communities our team members live and serve in."
Pollard added, "This year's theme really hit home with many of our team members, considering they knew or were closely related to someone who had been impacted by the COVID-19 virus. The managers and corporate support teams left the meeting with a renewed sense of commitment and drive to give back."