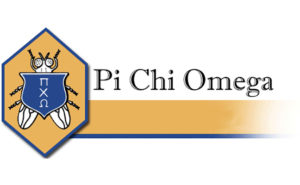 As you may know, Pi Chi Omega is a service fraternity that exists to connect and enrich the urban pest management industry. As a fraternity, we socialize. We come together to talk about the science of entomology and learn from one another about how to apply that science to our work, careers, research, studies and businesses.
In the past 18 months, we've spent plenty of time together over Zoom. Our board leaders and committee members have continued to focus our work on that which enriched us all. Now, we are eager to come back together in person.
Together Again
The first event that will bring us together is our Annual Membership Meeting in conjunction with the National Pest Management Association's PestWorld conference. Our meeting is scheduled for Nov. 2, 2021, at 10 a.m. at the MGM Grand Las Vegas (Nev.) Hotel & Casino. Please plan to join us for the election and awards presentations, as well as our annual business meeting.
In addition to that meeting, we scheduled a "Raise the Bar" social event, taking place at the MGM Lobby Bar on Nov. 4, 2021, at 9 p.m. This is an annual opportunity for newcomers, and those interested in learning more about Pi Chi Omega, to join our leaders and members for some good, old-fashioned meeting and greeting over a drink on us.
While you're at PestWorld, be sure to also visit the Pi Chi Omega booth to learn more about our new Junior Entomologist program. Designed for teachers — and classroom-visiting pest management professionals — in grades K-5, and created by entomologists, it gives an overview on insects and rodents, the good they do for the environment, and the bad they can do (spread disease, destroy property, etc.) when they become a pest. The presentation also explores how the professional pest control industry can be an excellent career choice for those interested in biology and public health.
Scholarship News
The keystone of Pi Chi Omega's philanthropy is our scholarship program, which for 45 years has provided financial support to full-time university students engaged in urban and industrial pest management studies. The objective is to encourage and assist students to prepare for careers in pest management.
The 2021 Pi Chi Omega scholarship recipients are:
Madison Gitts of Purdue University received the $3,000 Dr. John V. Osmun Scholarship.
Morgan Wilson of Virginia Tech received the $2,000 Founders Endowment Scholarship.
Johnalyn Gordon of University of Kentucky received the $2,000 Alain VanRyckeghem Memorial Scholarship.
Maria Gonzalez-Morales of North Carolina State University received the $2,000 Dr. Austin M. Frishman Scholarship.
Christopher Hayes of North Carolina State University received the $2,000 Norm Ehmann Scholarship.
In 2022, there will be a sixth perpetual scholarship begun for Pi Chi Omega. With the very generous donation of $50,000 from Rollins Inc., the R. Randall Rollins Memorial Scholarship pays tribute to the work ethic shown by students at the country's work colleges, so admired by the late leader of the Atlanta, Ga.-based company. This annual $2,000 scholarship will bring the total of Pi Chi Omega's annual awards to $13,000.
Members Wanted
Pi Chi Omega welcomes new members: The more minds, the greater our impact. The next deadline to submit membership nomination forms is Oct. 1, 2021. These potential new members will be voted on at our membership meeting at PestWorld.
To learn more about our dynamic organization with members who are entomologists, pest management professionals, manufacturers, consultants, researchers, professors, students, and others dedicated to the technical side of structural pest control, please visit our membership page at PiChiOmega.org/membership/become-a-member.