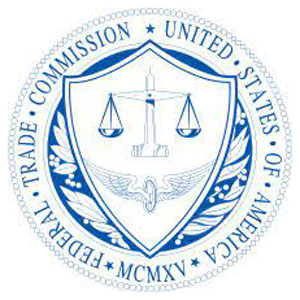 The Federal Trade Commission (FTC) is seeking a nationwide ban on non-compete agreements, calling them "an unfair method of competition."
On Jan. 5, the FTC proposed the Non-Compete Clause Rule that would prohibit their use. Businesses — including pest control companies — use them to restrict where and when an employee can work after employment with the company ends, to preserve customer contact lists, or protect proprietary information.
In July 2021, President Joe Biden signed an Executive Order that included a request for the FTC to ban or limit their use, part of an effort to "promote competition in the American economy." Pest Management Professional examined this issue on p. 32 of its August 2021 issue. The FTC maintains the rule would increase workers' earnings, save on health care costs and increase the number of companies founded by a former worker in the same industry.
Proposal overview
In its proposed rule, the FTC defines a non-compete agreement as a "contractual term between an employer and a worker that prevents the worker from seeking or accepting employment with a person, or operating a business, after the conclusion of the worker's employment with the employer." The proposed rule applies to paid or unpaid workers, defined as an "employee [or] individual classified as an independent contractor, extern, intern, volunteer, apprentice, or sole proprietor who provides a service to a client or customer."
If enacted, the FTC rule would prohibit non-compete agreements in all states. In addition, it would:
Ban employers from requiring employees to sign non-compete agreements.
Require employers to rescind existing non-compete agreements no later than the rule's compliance date.
Require employers to notify workers the non-compete clause is no longer in effect.
Include a "limited exception" that applies to the seller and the buyer of a business.
As currently written, the proposed rule would not prohibit non-solicitation, non-recruitment or confidentiality agreements.
Companies would have 180 days after the publication date of the final rule to comply. If the FTC believes a company violated the rule, it will issue a cease-and-desist order. In addition, it may subject the company to civil penalties, restitution and damages, or refer the case to the U.S. Department of Justice for criminal prosecution. The company may contest the charges brought against it, and appeal the FTC's decision.
Input before enaction
The FTC is seeking input during a public comment period, which is scheduled to end March 20.
To submit a comment, visit
www.regulations.gov/docket/FTC-2023-0007/document. Specifically, the FTC wants to know whether the rule should cover:
Franchises.
Senior executives.
All categories of workers, regardless of pay or job duties.
Businesses are pushing back against the FTC's proposed ban. The National Pest Management Association (NPMA) says it believes the FTC lacks the authority to propose a rule that bans noncompete agreements. "The NPMA is working with its business and coalition partners through the U.S. Chamber of Commerce, of which it is a member, to ensure businesses are not harmed by the outright ban of non-compete agreements," says JD Darr, director of regulatory and legislative affairs for the NPMA. "The NPMA will be sharing updates and information as this progress moves forward."
The U.S. Chamber of Commerce, which advocates for policies that benefit businesses and represents more than 3 million businesses, says it would challenge the FTC in court over the "blatantly unlawful" rule, according to a CNBC report.
Several states already regulate the use of non-compete agreements. In California, North Dakota, Oklahoma and Washington, D.C., non-compete agreements are prohibited with some exceptions. In Colorado, Illinois, Maine, Maryland, Nevada, New Hampshire, Oregon, Rhode Island, Virginia and Washington, non-compete agreements are prohibited except for workers paid high wages.
---
EPA's rodenticide review focus of Bell Labs website
Last month, Bell Laboratories, a Madison, Wis.-based manufacturer of rodent control solutions, issued a news release and created a website (ProtectThePublicHealth.com) to encourage regulation stakeholders — including those in the pest control and agriculture industries, farmers and homeowners — to speak out against proposed changes that would affect rodenticide use across the country.
The U.S. Environmental Protection Agency (EPA) issued a Proposed Interim Decision (PID) for rodenticides at the end of November, which is a general notice of its intention to make major adjustments to all registered rodenticides. The deadline for submitting comments to the EPA regarding the PID was Feb. 13, 2023.
In the PID there were 10 separate dockets, one for each rodenticide active ingredient, which included lengthy proposed changes regarding application and availability. After going point by point on the changes that could negatively affect pest management professionals, Bell Labs' news release ended with the summary of "The very last thing our homes, businesses, food production facilities, schools, hospitals and restaurants need are extensive obstacles to eliminate rodents." Read the release in full online at Bit.ly/3RKs3Dg.
---
The Rodenticide Task Force is comprised of a variety of stakeholders in the professional pest management industry. In light of the U.S. Environmental Protection Agency (EPA) releasing its Proposed Interim Decision (PID) for rodenticide labels on Nov. 29, 2022, the organization created a website.
The site, ResponsibleRodenticides.org, provided detailed instructions on how to submit comments, links to the EPA's comment submission portal on Regulations.gov, and templates for customizable comment letters. These comments are assisting the task force and other industry organizations in having a constructive dialogue with the EPA about how the proposed changes decrease efficacy and increases costs. The public comment period ended Feb. 13, 2023. Per a news release, the task force specifically focused on the following points, which it argued unfairly increased cost and labor:
All rodenticides would be classified as Restricted Use Pesticides (RUPs).
 The personal protective equipment (PPE) label requirement for gloves would be changed to chemical-resistant gloves.
Loose bait applications (pellets, treated grains, and meals) will require applicators to use elastomeric half mask respirators (APF10).
The cancellation of surface (non-bait station) applications of the first-generation anticoagulants and zinc phosphide for ground squirrels and voles on turf, lawns, recreation areas and other sites accessible to children and pets would make treatment unfeasible in some circumstances, and increase costs and decrease treatment efficacy for most sites — including public parks, sports playing fields, golf courses, and other areas where rodents cause physical damage and harbor parasites and diseases.