The Pest Management Professional (PMP) Hall of Fame Class of 2015 is comprised of Dr. Laurel Hansen, Dr. Phil Koehler, John R. Cook Sr. and Noad Corley. The magazine staff will induct these deserving candidates in an invitation-only black-tie dinner and ceremony in Nashville on Oct. 19, the night before the National Pest Management Association's PestWorld 2015 event gets underway. Our formal coverage of the inductees will be in our September issue, but between now and then, we'll provide you with some informal factoids about them so you can get to know them better.
For years, the University of Florida's Dr. Phil Koehler would humorously weave in his infamous hatred of cats during his industry presentations. But the reality is, he used to love them — until he didn't.
"Years ago, when we were doing flea research, we had cats we maintained the fleas on," Koehler says. "They were the best hosts for fleas. At the peak of our production, we were producing 60,000 fleas a week. We had 12 cats, but anytime you have that many cats, you don't exactly like them."
Some of those cats, such as one named Fang, had terrible personalities.
"We tried to be humane with our cats, and let them out of the cages," Koehler says. "Fang would climb up on top of the cages and jump on anyone who came into the room. Two graduate students got cat scratch fever from Fang."
Koehler teases that he shares his dislike with many pest management professionals (PMPs), especially those who have had customers' felines run out the door unnoticed during a call. Still others have voiced irritation at the irrational blame they receive from cat owners if a pet gets ill after a (responsible and pet-friendly) pest treatment.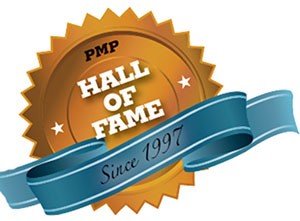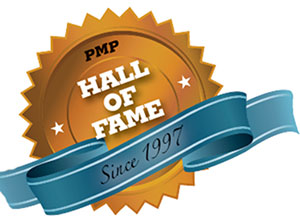 "You can't win with cats," Koehler says.
The real topper came when People for the Ethical Treatment of Animals (PETA) wrote to the university's president complaining about Koehler's use of cats in research. Koehler's department chairman wrote back to the president, saying that he didn't realize you had to like cats to be employed by the university.
That finished that cat discussion.
Each Hall of Fame candidate was nominated by members of the pest management industry, and then voted in by the Hall of Fame committee, whose membership rotates each year. If you'd like to be part of the nomination process for the Hall of Fame Class of 2016, click here.
---
PMP would like to acknowledge the generous support of our sponsors: