Editor's Note: This is the second in series of a look at business growth by the author. See the previous one here.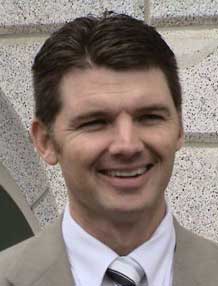 You've been contacted by hundreds of advertising venues, and you've finally decide on one. Let's say you pay $1,000 that you really couldn't afford to lose, but are hoping will earn an extra five to 10 clients. You wait eagerly for the results, and you get nothing.
The advertiser comes back and says, "We just need to do a follow-up because your brand isn't very strong."
So, you reluctantly give them another $1,000. Surprise! You get no calls. You think, "I just wasted $2,000." You probably did, but we've all been there!
Frustrated, you give up on advertising and your company doesn't grow — or even shrinks each year.
When we started in California we didn't have any extra money. We simply provided the very best service we could and worked hard. Our wives answered phones, scheduled services, handed out flyers and collected payments. We worked from sunup to sundown, providing services, knocking on doors, and handing out flyers. It was very exciting and motivating to see the growth. Eventually, we bought our own large printer, because it was cheaper for us to print our own flyers.
However, when we had a little extra money, we invested in some different advertising venues. If it worked, we added more to it. If it didn't work, we didn't invest another dime.
You'll have to find out what advertising works best in your area, but first focus on what is essentially free: flyers, social media, referrals, CraigsList, and earning great reviews online. Don't give up! Remember, you're in one of the very best industries with limitless possibilities. Set your growth goals each year, and do what it takes to make it happen. Know your budget, knock on those doors, hand out flyers, and stay motivated. It will all be worth it.
With 18 years in the industry, Darin Huffaker is manager of Responsible Pest Control, Mesa, Ariz. He can be reached at pmpeditor@northcoastmedia.net.