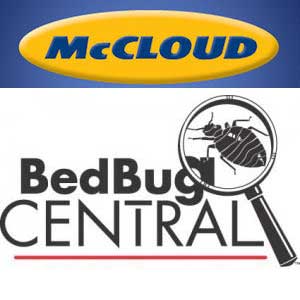 Two industry stalwarts recently published research to share with pest management professionals industry-wide:
McCloud Services: From new research, the South Elgin, Ill.-based pest management firm released a case study with insights on remote monitoring for rodent control. The field-tested research dives into the progress being made with monitoring systems and what it means for the future of the food and pest management industries. As technology evolves, pest management professionals (PMPs) are finding ways to effectively use remote monitoring systems to predict pest behaviors and understand the causes of why a pest may be present.
Patricia Hottel, BCE, technical director of McCloud Services, said, "As remote monitoring systems continue to evolve to offer more measurements and monitoring of different pests, the pest management industry will utilize this technology even more to strengthen the level of expertise offered in the industry."
Learn more at MyPMP.net/2018/05/31/mccloud-shares-remote-monitoring-research-insights.
BedBug Central: Results from the Lawrenceville, N.J.-based training and resource organization's second annual Bed Bug Activity survey show predicted and surprising trends. The first Bed Bug Activity survey and "Year in Review" were released last year.
This year's data were collected on a monthly basis, asking participants whether their bed bug treatments were "up," "flat" or "down." The data were then analyzed overall to determine bed bug activity trends across the country.
Learn more at MyPMP.net/2018/06/07/bedbug-central-releases-annual-survey-results.