Authors' Note: The world of recruiting employees continues to drastically change and evolve. It used to be that you just placed an ad in the newspaper, and then you would receive so many faxes you didn't even have time to go through them. But in today's world of recruiting for salespeople vs. service technicians, you don't always think to look in the same places. Many times, we don't agree on each other's approach.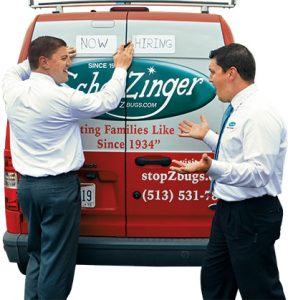 KURT: Eric, why are we putting ads out on social media instead of using job websites and traditional resources to find people? Everyone we're friends with on there knows we work for our family's business, and if they wanted to work here, they'd come talk to us.
ERIC: Not true. When I'm out looking for sales-driven individuals, I want to know they have connections and are able to network well. Those who are working the social network are building their connections and are more interested in getting involved in networking groups, which leads to more sales. Plus, if they know someone who's looking for a job, it's easier for them to share the post with that person.
KURT: That still doesn't make sense to me. When looking for field staff, we have had the best luck with asking our current workforce and going through different job search websites.
ERIC: There you go again, thinking like an operations guy who isn't out there working for more business. Hey, why don't we put magnets on our vehicles advertising that we're hiring? Don't you think that would work?
KURT: I don't want to distract people any more than they already are. I want the safe drivers out there on the road, not the distracted ones who are tempted to look everywhere. Besides, don't you remember what we talked about in our fleet Face Off? Keep the design simple on your graphics. (Editor's Note: Check out p. 88 of the July issue.)
ERIC: I guess. I just think you'd want your message everywhere you are when our vehicles are driving, getting individuals to apply for positions we have open. That is what I do with social media: I get the message out to those who are connected. So, I would think getting the message out that way to people who are out there working would help.
KURT: I do agree getting the message out there to those with jobs helps, but the key isn't a magnet on the back of our van; it's creating a workplace where the employees like to tell everyone they meet and are our recruiters in the field. Then we reward them for it through a referral program. You know, kind of like sales and making commission off getting business. And to think you said I didn't understand what drives salespeople …
ERIC: A-ha! So you do listen to me when I talk! I knew one day you would wise up and take cues from the sales process.
Brothers Eric and Kurt Scherizinger are sales/marketing manager and general manager, respectively, for Scherzinger Termite & Pest Control in Cincinnati. The fourth-generation pest management professionals can be reached at eric@stopzbugs.com and kurt@stopzbugs.com.